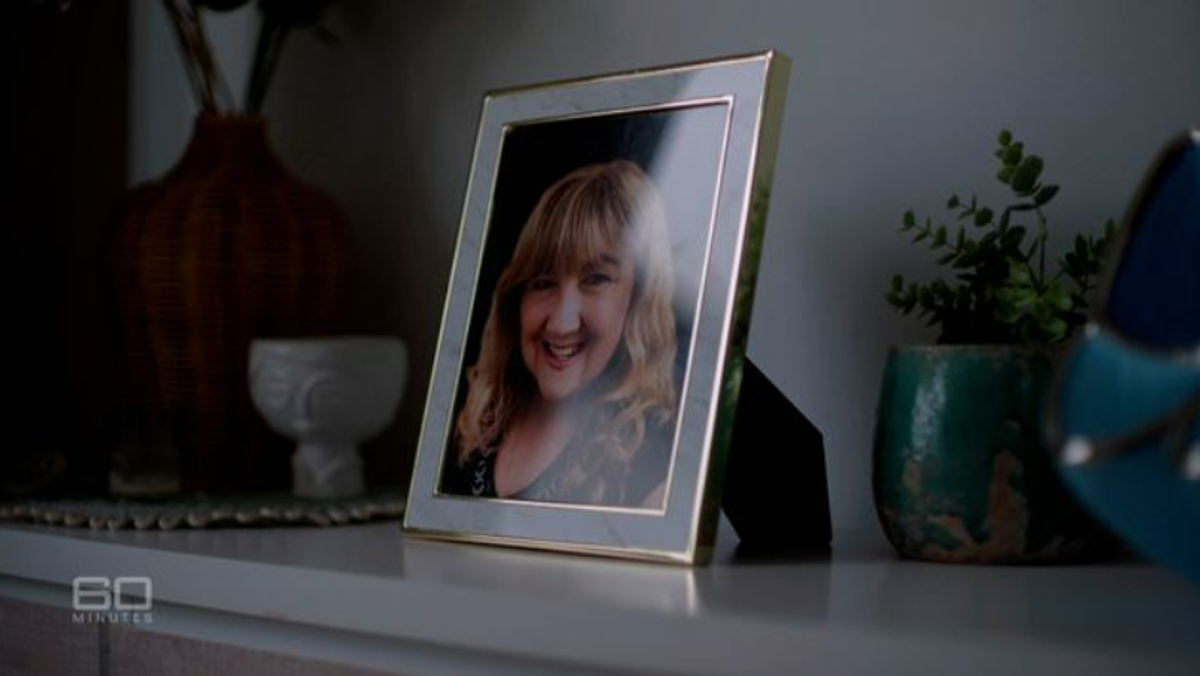 A woman in Australia who took prescribed Ozempic to lose weight ahead of her daughter's wedding has died, with her grieving husband saying the drugs were "not worth it."
Trish Webster, 56, started to take Ozempic, one of many drugs called GLP-1s, typically used to treat type 2 diabetes, yet some have also been given FDA approval for chronic weight management, according to their website.
The drug has recently become popular on social media with people looking to lose weight, as influencers and celebrities admitted or were rumoured to have taken the drug to keep their weight down.
Ozempic works for weight loss by mimicking the natural hormone GLP-1 by sending signals to your brain that you feel full or satisfied, even if you are not.
Roy Webster, Trish's husband, said that his wife saw the drug on TV, prompting her to allegedly get a prescription from a doctor, he claimed in an interview with 60 Minutes Australia.
Their daughter's wedding was soon approaching, she tried going to the gym and dieting but they were not working; she was determined to drop a few pounds for the big day.
Despite going back a few times to the doctor with sickness and diarrhoea symptoms, she continued using the drugs, her husband said.
"My daughter was getting married, and she just kept mentioning that dress that she wanted to wear," Mr Webster recalled to the TV show.
"She went to the dressmaker to get the measurements. It was one big nightmare from there."
After three months of taking Ozempic, then allegedly switching to a different weight loss drug called Saxenda for another two months, 60 Minutes Australia does not specify if the second drug was on prescription or not.
Ms Webster lost 16 kilograms (35 pounds) altogether.
But her weight loss came at a terrible cost.
Mr Webster told the TV show that the side effects from the drug were allegedly making her seriously ill, suffering from constant vomiting, diarrhoea and nausea; on 16 January, things took a turn for the worse.
"She had a little bit of brown stuff coming out of her mouth, and I realised she wasn't breathing and started doing CPR," he said to 60 Minutes Australia, talking about how his wife collapsed in their home.
Ms Webster died that night; her death certificate noted the cause of her death as an 'acute gastrointestinal illness.'
Her husband claims that the drugs contributed to the tragedy that unfolded that night.
"I never thought you could die from it," Mr Webster said.
"I couldn't save her; that's the hard part. If I knew that could happen, she wouldn't have been taking it."
Ozempic and drugs used for weight loss have had a series of side effects and symptoms that have been recorded, including 8,500 reports of gastrointestinal issues to the FDA, much like what Ms Webster suffered from, according to WebMD.
In a statement to The Independent, a UK-based spokesperson for Novo Nordisk, the Danish pharmaceutical company that manufactures Ozempic, said that they do not support Ozempic specifically for weight loss and that the safety of their patients is "paramount."
"Gastrointestinal (GI) events are well-known side effects of the GLP-1 class. For semaglutide, most GI side effects were mild to moderate in severity and of short duration. The gastrointestinal events led to permanent treatment discontinuation in 4.3% of patients. GLP-1s are known to cause a delay in gastric emptying, as noted in the label. Delayed gastric emptying, nausea and vomiting are listed as side effects within the SMPC."
"We recommend patients take these medications for their approved indications and under the supervision of a healthcare professional. Treatment decisions should be made together with a healthcare provider who can evaluate the appropriateness of using a GLP-1 based on assessment of a patient's individual medical profile. We are continuously monitoring the safety profile of our products and collaborate closely with authorities to ensure patient safety, including adequate information on gastrointestinal side effects in the label."
The company said they do not comment on individual cases.