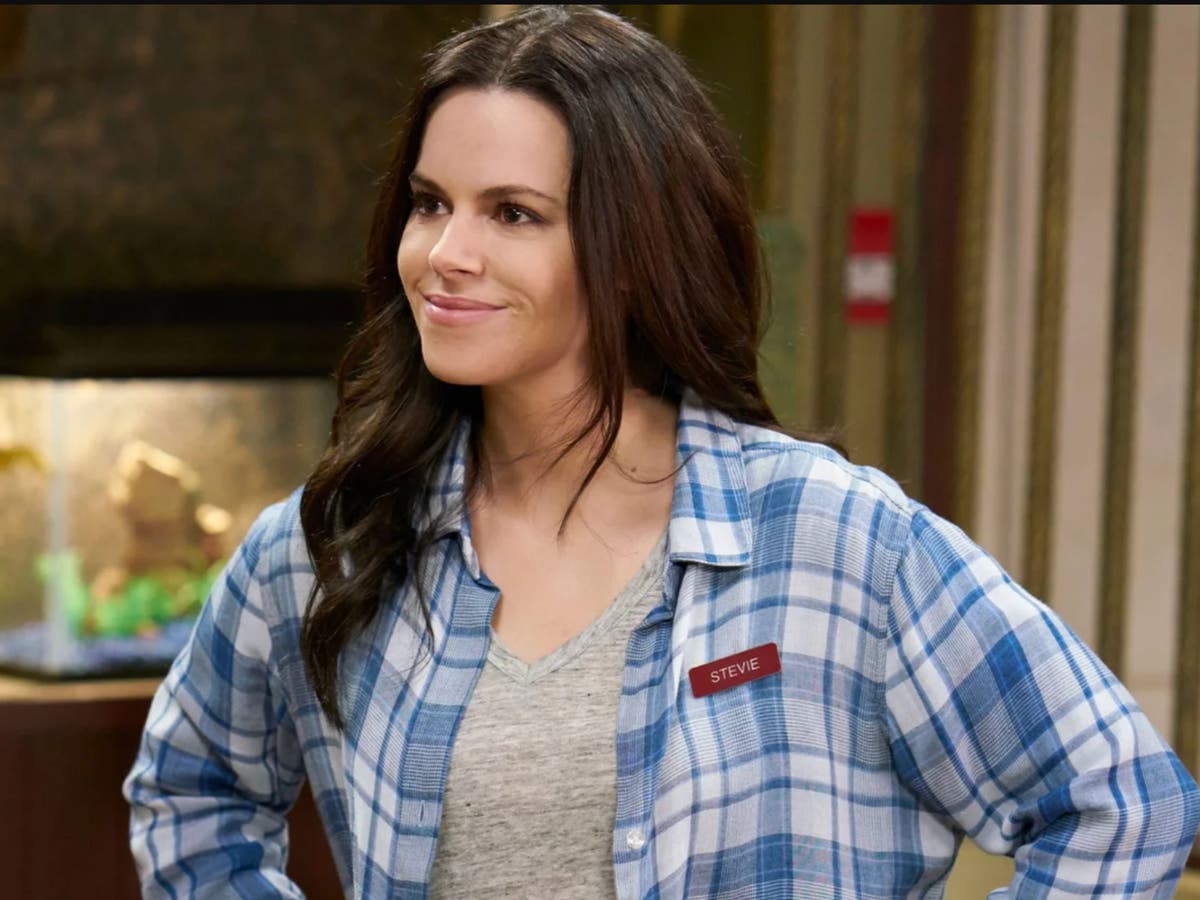 Schitt's Creek actor Emily Hampshire has apologised for her "depraved" Johnny Depp-inspired Halloween costume after it attracted widespread criticism on social media,
Hampshire played fan-favourite character Stevie, the sarcastic, best friend of David Rose (Daniel Levy), in the hit sitcom.
The 42-year-old said she is "deeply sorry and ashamed" for the costume, calling it "one of the most thoughtless, insensitive, and ignorant things I've ever done", after fans criticised Hampshire for dressing up as Depp alongside a friend who wore a Amber Heard costume.
Hampshire was also seen posing with a wine bottle in since-deleted photographs of the pair's costume, appearing to reference Heard's sexual assault claims during the Hollywood actors' six-week court battle last year.
Last year, Depp, 60, sued his ex-wife, Heard, 37, alleging she had defamed him in a 2018 op-ed she wrote for The Washington Post, where the Aquaman actor said she was a "public figure representing domestic abuse".
Appearing on the witness stand during the highly publicised trial, Heard accused Depp of sexually assaulting her with a wine bottle during one of their fights in 2015.
Visibly emotional, she described how Depp had allegedly threatened to "carve" her with the liquor bottle after accusing Heard of sleeping with Eddie Redmayne, before assaulting her with it.
Amid intense backlash, Hampshire shared a statement on Instagram apologising for her Halloween costume, writing: "I want to address what is one of the most thoughtless, insensitive, and ignorant things I've ever done.
"For Halloween, I stupidly thought it would be funny to dress as Johnny Depp and Amber Heard," the note read.
Hampshire added: "I am deeply sorry and ashamed for putting something that awful out in the universe. These are real issues with real people and I REALLY regret my actions."
She ended her apology with the promise to "do better" in the future.
Hampshire's apology comes after social media users called out the Canadian actor for "making fun" of abuse victims and "contributing to a culture that harms survivors" on X, formerly Twitter.
"It really is a special kind of depraved to keep the costumes going a full year and a half later," one person captioned their threaded post, highlighting several examples of Depp-Heard costumes since the trial was concluded last year. "Emily Hampshire clearly felt the need to rise to the task."
Others urged Hampshire to apologise to Heard, who was relentlessly mocked amid a terrible TikTok campaign during the defamation trial in Virginia.
After the trial concluded, with a judge ruling in Depp's favour, Heard claimed the "hate and vitriol" against her on social media may have influenced the jury verdict.
Speaking to Savannah Guthrie, she also called the trial "the most humiliating and horrible thing" she has ever been through, adding that it made her feel "less than human".
Depp was awarded $10.3m in damages in the high-profile defamation case. It came after his 2020 UK libel claim against News Group Newspapers (NGN) over allegations that he was violent and abusive towards Heard during their marriage.
After a 16-day trial the judge ruled the content of the article was proven to be "substantially true".
If you have been raped or sexually assaulted, you can contact your nearest Rape Crisis organisation for specialist, independent and confidential support. For more information, visit their website here.
If you or someone you know is experiencing domestic abuse, you can call the 24-hour National Domestic Abuse Helpline, run by Refuge, on 0808 2000 247, or visit their website here.