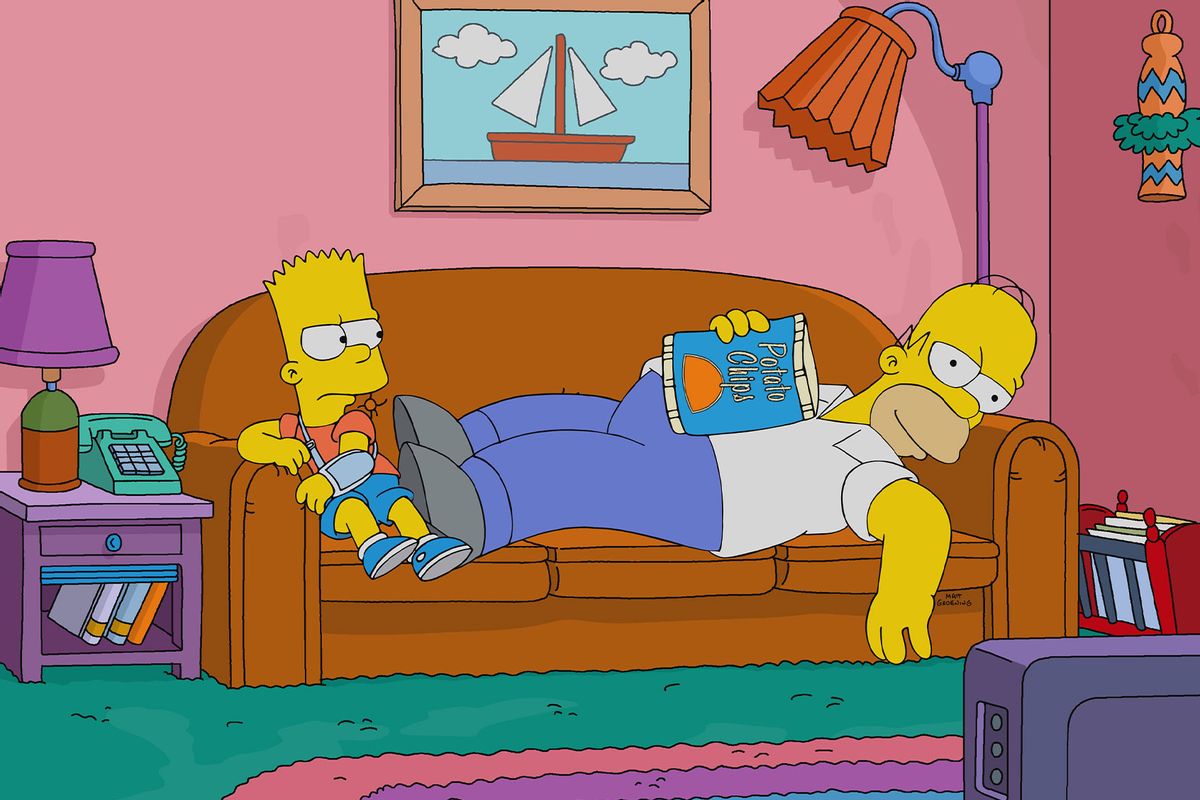 "The Simpsons" is retiring its 34-year-long gag of Homer choking his son Bart.
In the third episode this season, Homer and his wife Marge pay their new neighbor, Thayer a visit. During the scene, Thayer notes how firm Homer's handshake was, and Homer replies "See, Marge, strangling the boy paid off. Just kidding," he said, "I don't do that anymore. Times have changed."
The recurring gag typically begins with Homer, the family patriarch, yelling, "Why you little. . ." and then violently choking Bart. The last time Homer strangled his son was in Season 31, which aired between 2019 and 2020. In the later seasons of the show, Homer strangles Bart less and less because of public criticism about the violence.
But even before the show opted to phase out the joke, it's been a topic of conversation in the show too. An episode with former NBA star Kareem Abdul Jabbar gives Homer a taste of his own medicine, strangling him to show him what it feels like before inviting other characters to do it to him too. Homer then realizes he can't bring himself to assault his son any longer. 
This isn't the first time the long-running cartoon has had to reassess some of its problematic jokes and characters in a more modern lens. The Indian-American character Apu drew criticism for its portrayal of negative racial stereotypes. The voice actor Hank Azaria apologized and stepped down from the role in 2020.