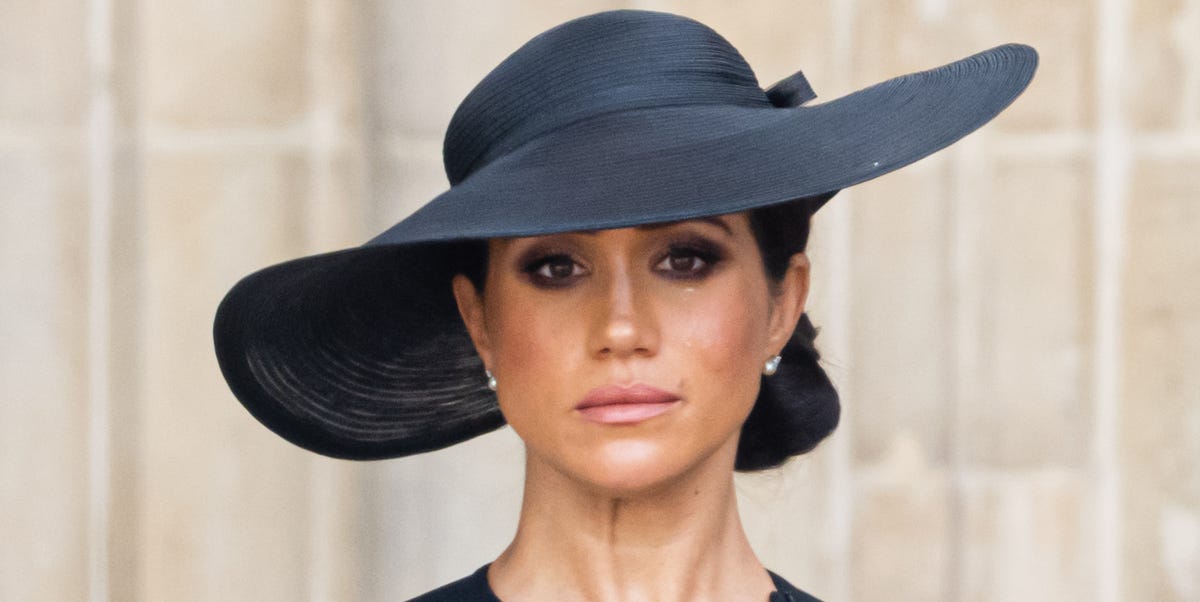 In the days after Queen Elizabeth II's death in September 2022, members of the royal family publicly positioned themselves as a united front. But according to details in a new book, that wasn't the reality felt by the Duke and Duchess of Sussex.
Bazaar royal editor-at-large Omid Scobie reported on the troubling relationship between Harry and Meghan and the other senior members of the royal family during that somber time in his new book, Endgame: Inside the Royal Family and the Monarchy's Fight for Survival, which officially drops on November 28.
On the day of the queen's passing, Harry had to figure out his plans to head to the Balmoral estate—where the queen had died—"completely by himself," according to an excerpt published by People. Though both Harry and Meghan were already in the U.K. at the time for various engagements, Charles had told Harry to come without Meghan.
More From Harper's BAZAAR
Scobie writes: "With the world's media now rushing to Aberdeenshire (and most flights and train tickets selling out within minutes), travel options dwindled. Another call came through from Charles, who instructed his younger son to come alone. Despite already publicly confirming that Meghan would come with him (always the plan if they were traveling from California for this very situation), he reluctantly agreed, after Charles assured him that Kate would not be there, either."
The new king cited Meghan's absence as "protocol," but Scobie wrote that Kate had personally made the decision not to come herself, in order to pick up her and William's children from their first day of school.
A former Buckingham Palace aide succinctly explained, "They just didn't want Meghan there." This sentiment was transparent to Meghan, according to one of her friends who revealed that she "could sense she wasn't wanted."
Despite the icy relations between him and his family, Harry is set on moving on. A source said, "Though he hasn't found closure with his family, he's accepted that things are unlikely to change, particularly with his brother—who refuses to even properly talk with him."
Harry reportedly told a friend himself, "I'm ready to move on past it. Whether we get an apology or accountability, who knows? Who really cares at this point?"