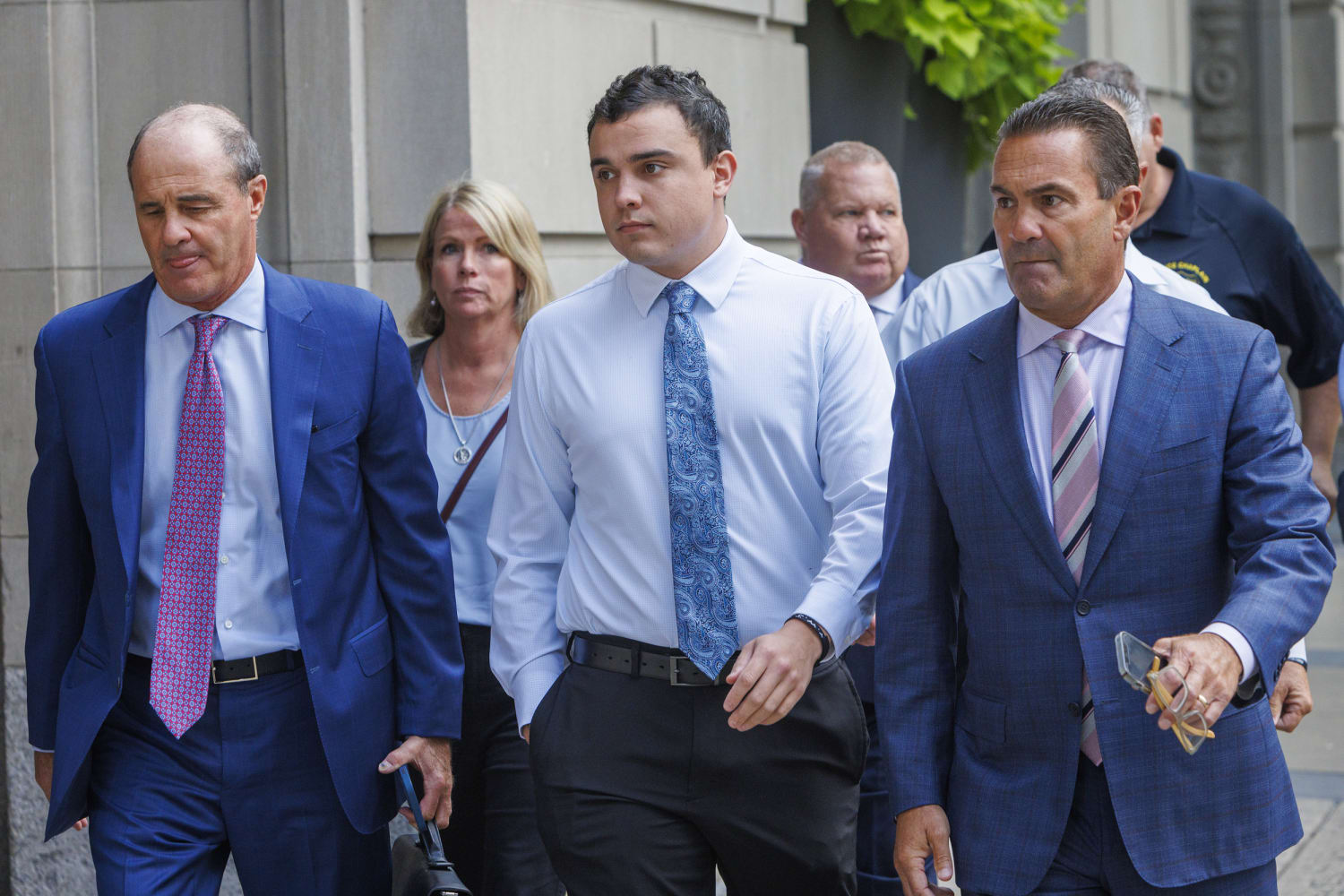 A judge on Tuesday dismissed all charges, including a murder allegation, against the Philadelphia police officer accused of killing a motorist last month.
Mark Dial had pulled over 27-year-old Eddie Irizarry on Aug. 14 before the officer shot him through the rolled-up driver's side window, body camera footage has shown.
The footage was played in court but Philadelphia Municipal Judge Wendy Pew ruled there was not enough evidence to go to trial, bringing an emotional reaction from Irizarry's loved ones in court.
The defense argued that Dial could be seen backing away from the vehicle as he opened fire, believing the motorist had a gun. The footage showed that Irizarry had been holding a knife in his right hand.
Dial had been charged with murder, voluntary manslaughter, official oppression and four other counts before Pew dismissed all counts.
Prosecutors vowed to appeal Pew's ruling and have charges brought against Dial again.
"The District Attorney's Office disagrees with the decision by Municipal Court Judge Wendy L. Pew to dismiss all criminal charges against defendant Mark Dial for the killing of Eddie Irizarry on August 14, 2023," said a statement by the Philadelphia District Attorney's Office.
"Special Investigations Unit prosecutors will be filing an appeal of this decision to the Court of Common Pleas by the end of today. In keeping with our oath to seek justice, we will move to have all criminal charges, including murder, reinstated against this defendant."
Dial has been in custody since Tuesday of last week after initially posting bail and being released.
But prosecutors had successfully argued for the defendant to be placed back into custody, saying bail is typically not offered if charges could bring a life sentence or if the accused offender poses a threat to the community.