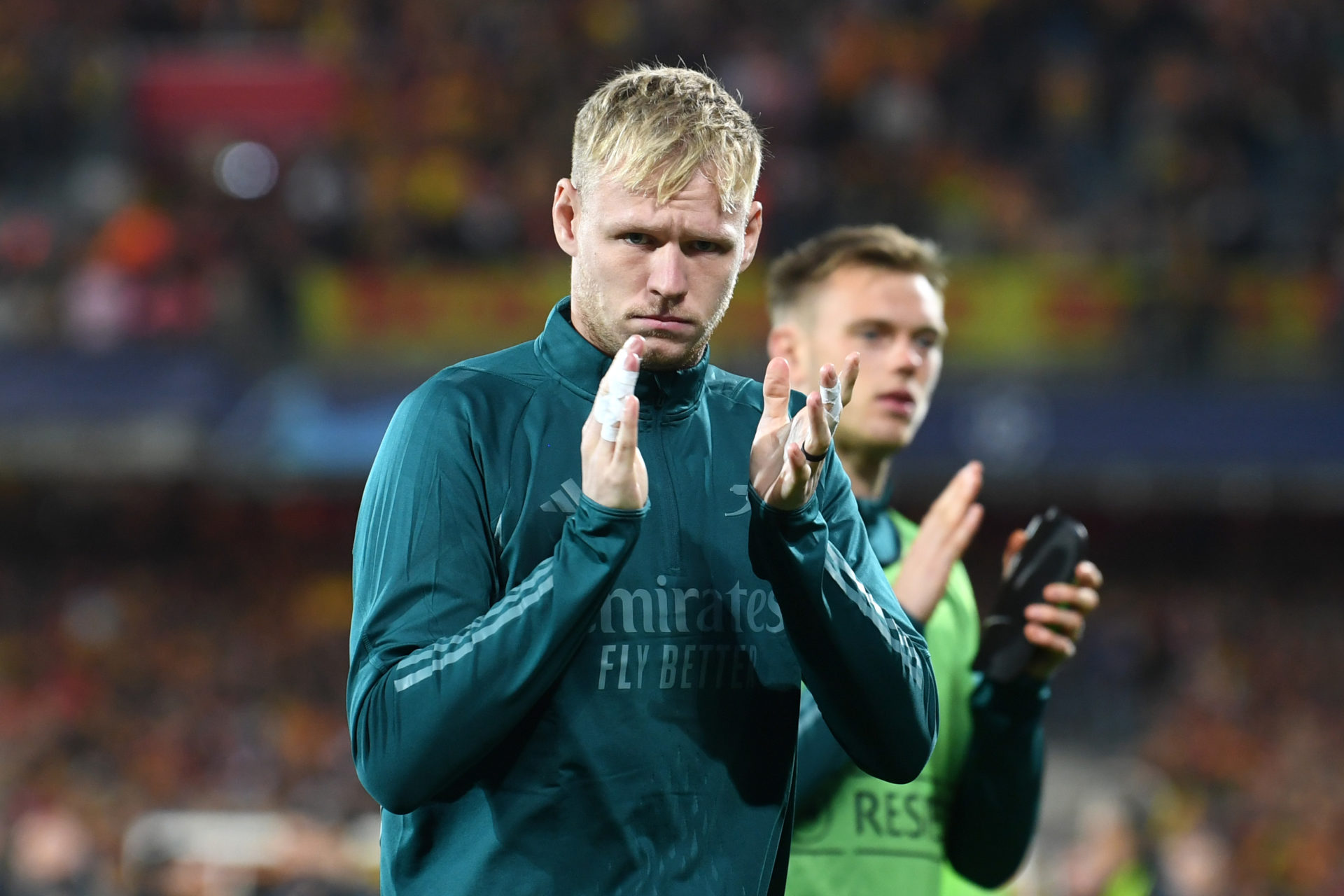 Aaron Ramsdale has every right to be causing a storm at Arsenal right now.
The goalkeeper has every right to feel irked by the way he's been treated by his manager in recent weeks after being unceremoniously dumped by Mikel Arteta for David Raya.
The England international hadn't put a foot wrong before being taken out of the team, and, in our view, he'd be well within his rights to be kicking off right now.
However, by the sounds of it, Ramsdale is being as professional as ever.
Indeed, speaking on the Men in Blazers Podcast, Fabrizio Romano has been discussing Ramsdale's situation behind the scenes, and he says that Arsenal are actually very happy with how Ramsdale is handling this situation and how he is behaving in training after being dropped in favour of Raya.
Arsenal happy with Ramsdale's behaviour
Romano shared what he knows about the stopper.
"It's a strange story because he's a super serious guy and a super professional guy. Arsenal are very happy with how he is handling this situation now with David Raya, they have a good relationship, so it is really surprising to see Aaron Ramsdale dropped like that," Romano said.
Work through it
Ramsdale is seemingly in an impossible situation at Arsenal, but perhaps his best bet is to just work his way through it.
Maybe, just maybe, if he keeps having the right attitude and working hard in training he will be able to prove to Mikel Arteta that he should be his number one.
Let's be honest, David Raya isn't looking like a world-class goalkeeper at the moment, and with every mistake he makes, Ramsdale gets one step closer to returning to the fold as Arsenal's number one.
This remains one of the most intriguing situations at the Emirates right now.
Related Topics