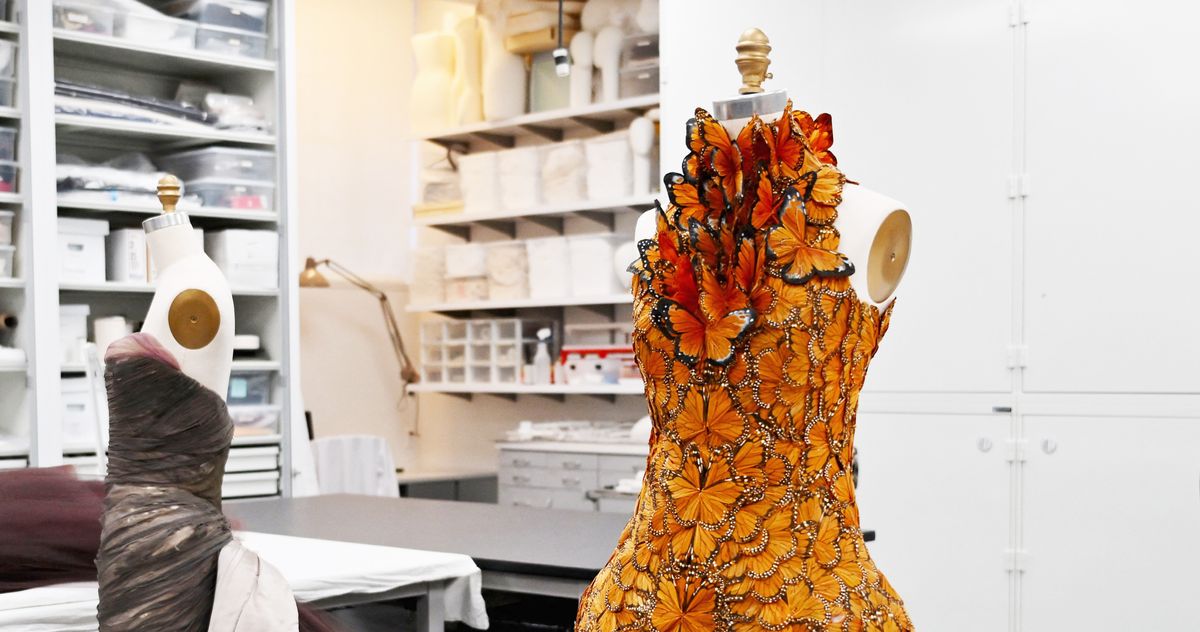 Photo: ANGELA WEISS/AFP via Getty Images
Nap time meets red carpet? Kind of. Today, the Costume Institute at the Metropolitan Museum of Art announced its next exhibition and the 2024 Met Gala theme — "Sleeping Beauties: Reawakening Fashion." While this might sound like a win for sleepy girls around the world, myself included, the focal point of the exhibition will actually be dormant dresses (not people) and forgotten, fragile garments spanning over 400 years of history.
While contemporary work from designers like Phillip Lim, Stella McCartney, and Conner Ives will be included, according to Vogue, the exhibit will also feature archival designs from classic industry titans like Elsa Schiaparelli, Yves Saint Laurent, Christian Dior, Hubert de Givenchy, and more. Andrew Bolton, the Wendy Yu Curator in Charge of the Costume Institute, explained that around 50 pieces that are too fragile to be worn again (music to Kim Kardashian's ears) will also be on display, including an Elizabethan bodice and an 1877 silk ball gown by Charles Frederick Worth.
"Fashion is one of the most emotional artistic forms because of its connection to the body," Bolton told Vogue. "It is imbued with memory and emotions, and we relate to it very much via our senses. One thing I hope this show will activate is that sensorial appreciation of fashion."
As for the Met Gala itself, which will take place on May 6, 2024, and will be sponsored by TikTok and Loewe, an official dress code has yet to be announced, but with all of these iconic designers of yore on the exhibit lineup, we can likely expect to see some jaw-dropping archival pulls or re-creations. Alexander McQueen's Oyster gown and Dior's Venus and Junon ball gowns are on my inspiration wish list. But, with a gaggle of celebrities, who knows. We can probably expect Lil Nas X to show up in some pajamas and call it a night.
Below, find everything else you need to know about the 2024 Met Gala.
—
When is the 2024 Met Gala?
The Met Gala is always the first Monday in May, making next year's event date May 6, 2024.
Who is attending the 2024 Met Gala?
The list of guests has yet to be finalized and announced, but last year the event was hosted by Penélope Cruz, Michaela Coel, Roger Federer, Dua Lipa, and Anna Wintour. You can expect, at the very least, Wintour to show up this year.
How can I watch the 2024 Met Gala?
In years' past, the Met Gala has been live streamed on Vogue.com.
Where will the Met Gala be held in 2024?
Same place as always: the Metropolitan Museum of Art.
This post will continue to be updated as more announcements about the 2024 Met Gala are made public.