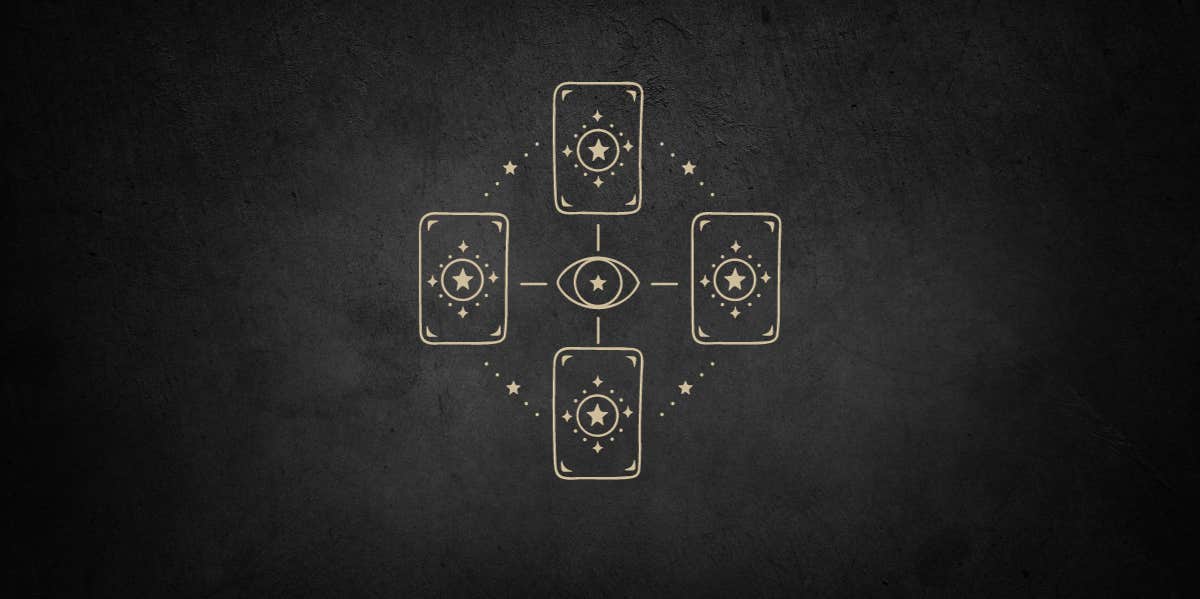 Your one card tarot horoscope is here for November 10, 2023, based on your zodiac sign, the Sun, Moon, stars and astrology.
Learn what your zodiac sign's daily tarot card reading has in store for you on Friday, November 10, 2023.
Aries (March 21 – April 19)
Tarot card: King of Pentacles
Money is part of mindset and action. Today, evaluate how you think about your income potential. If you have been telling yourself that money is hard to come by, that is what it will become.
The King of Pentacles tarot card lets you know that you can rise above any level of poverty or lack you face today by a simple shift in your thinking. Imagine yourself having lots of what you need … and more so you can share your wealth with others.
Taurus (April 20 – May 20)
Tarot card: Eight of Cups
Emptiness is as much an opportunity as joy. When you feel sad or lonely inside, it gives you a strong sense of awareness. You see the things that you lack.
You feel what you need and can begin the process of asking the universe to bring it to you. Today, imagine that you already have what you're asking for — and let it be so!
Gemini (May 21 – June 20)
Tarot card: The Fool
The future is as bright as you imagine it to be. Each step you take moves you into your dreams.
Today may seem like an ordinary day, but it's actually a day filled with adventure and opportunity. You're only as successful as your choices, so make decisions that align with what you desire.
Cancer (June 21 – July 22)
Tarot card: Two of Wands
The fork in the road has appeared, and now you can decide if you want to change your current path to choose another.
If you really enjoy what you're doing now, why change? The main reason to change is if you feel drawn to take a detour. Test your fate to see if destiny has something else in store for you.
Leo (July 23 – August 22)
Tarot card: Knight of Cups, reversed
You're wearing your heart on your sleeve today, and it's apparent to everyone who knows you that you're in the mood for love.
Romance is on your mind, and there's nothing that will ruin your vibe. It's the perfect time to go out on a first date or tell someone you love them for the first time.
Virgo (August 23 – September 22)
Tarot card: Nine of Pentacles
You want to feel secure, Virgo and money is what you need to feel like you can control your future.
This tarot card is saying that you view financial strength as a need more than a want, and for that reason, you're ready to generate an abundance of cash flow. The Law of Attraction is on your side — think to manifest what you want in your life.
Libra (September 23 – October 22)
Tarot card: Ace of Pentacles, reversed
Better luck next time, Libra. Too much time has passed, and what you were given to use as a resource or gift is now moving on to someone else.
Opportunities work like that. Next time, prepare for what you want to happen in advance so that lady luck knocks on your door and you're ready to seize the opportunity.
Scorpio (October 23 – November 21)
Tarot card: The Hierophant
Follow the rules, Scorpio. A situation is perfect the way it is right now. Sure, you may see new ways of doing things, and all your ideas are likely valid. But now isn't the right time for suggestions or to offer changes. Either the timing is too short, or the plan is already rolling out.
Sagittarius (November 22 – December 21)
Tarot card: Seven of Swords
Wit over skill. It's nice to get what you want through sweet persuasion and not brawn or power. People tend to do what they want to do when they want to do it. The best thing you can do is help them to realize your hope is a great choice for them to make on their own!
Related Stories From YourTango:
Capricorn (December 22 – January 19)
Tarot card: Ten of Wands
You're doing too much. There are only 24 hours in a day, and when you overdo it, you exhaust yourself. It's important to practice moderation in every area of your life, including work. Do what you can to the best of your ability and try to do it efficiently. If something can be delegated, try and reassign the work. Life and work are best when they are shared in the process.
Aquarius (January 20 – February 18)
Tarot card: The Priestess, reversed
Miscommunication can lead people to assume things that were never said, so when you feel slighted, ask questions. You don't want to let an entire friendship fold because of a misunderstanding that could be easily clarified. If you feel like you can't trust your friend, at the very least, try and talk it over. Maybe you can resolve the problem and work it out.
Pisces (February 19 – March 20)
Tarot card: Three of Wands
It's the perfect time of year to go on a cruise or to see parts of the world you've never been to before. You might enjoy an overseas opportunity or a foreign experience. Get your passport ready and start daydreaming about your next adventure. You never know where life will take you when you are mentally ready for it.
Aria Gmitter, M.S, M.F.A., is YourTango's Senior Editor of Horoscopes and Spirituality. She studies with the Midwestern School of Astrology and is a member of the South Florida Astrological Association.