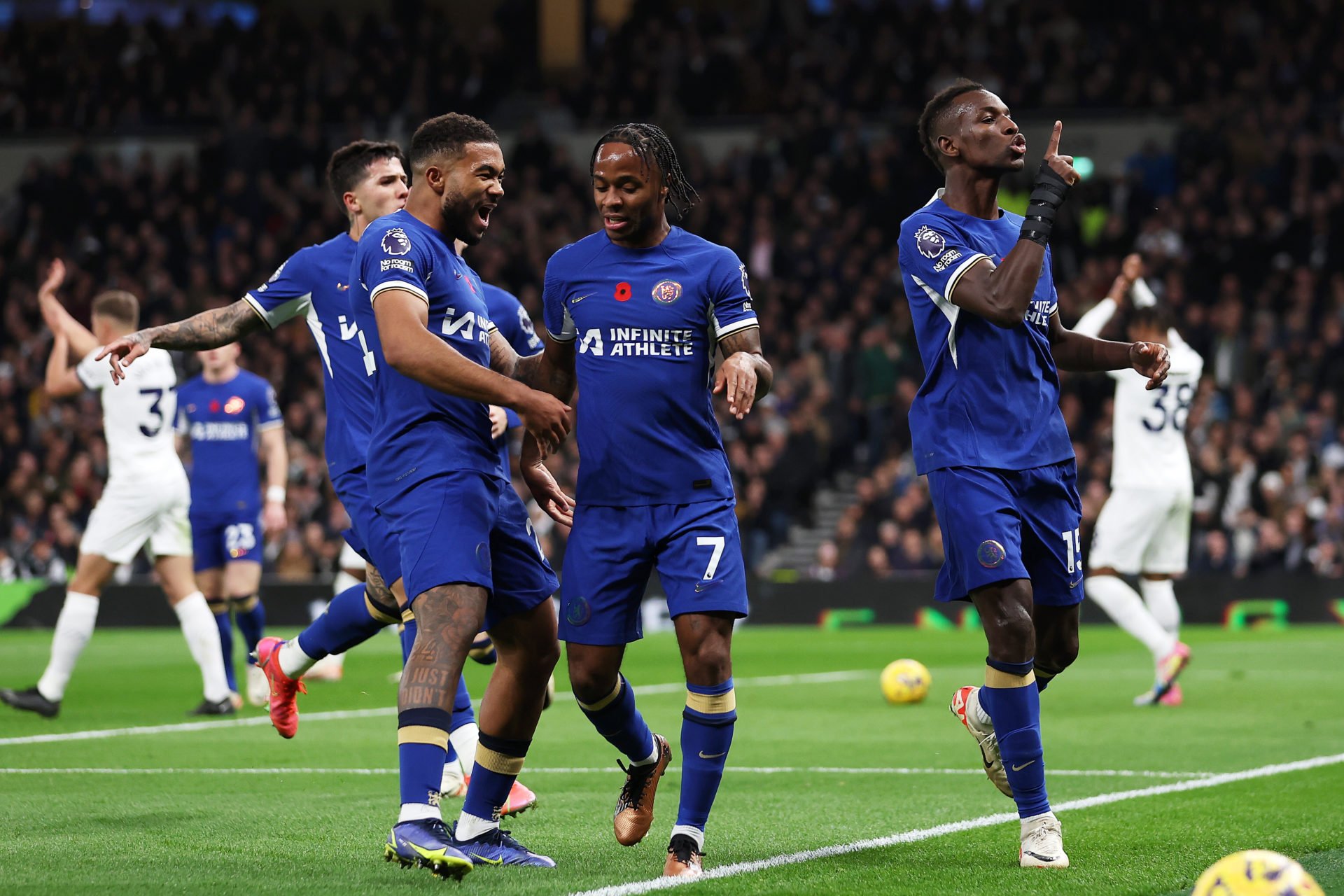 Danny Murphy has paid huge credit to Chelsea forward Raheem Sterling after his individual performance last weekend.
Chelsea supporters will be sat patiently waiting while domestic football pauses and international fixtures take place, but the final match before the two-week break will still be fresh in the mind of the fanbase. That's because it was a very dramatic 4-4 draw at home to Manchester City in the Premier League.
Raheem Sterling, 28, was heavily involved in a thriller against his former club.
The Blues attacker scored his fifth goal of the season with a trademark finish. He was a huge thorn in the side of Man City full-back Kyle Walker.
Speaking via talkSPORT recently, Alan Brazil claimed that Sterling's playing as well as he can ever remember.
Elite performance
Danny Murphy has reflected on Sterling's most recent display in the league by commenting it's as good as he's ever seen from him.
Somehow, it's not been enough to earn him a recall to England's squad this month.
MORE CHELSEA STORIES
When discussing Sterling's performance against Man City, Murphy told FIVE's YouTube channel: "I don't ever remember seeing Sterling play as well as that… You could see he (Kyle Walker) was in a game… I think he's been good all season."
Raheem Sterling razor sharp on the wing
We've seen in the past Chelsea boss Mauricio Pochettino get a lot of success with his wingers, so perhaps Sterling's renaissance was always on the cards this year. For example, Tottenham's Heung-Min Son scored 75 goals in 203 games under Pochettino's management.
The pattern is developing that Chelsea's forward line are finally starting to click into gear, with the wide players crucial in the overall strategy.
Sterling's taking on defender 1v1 far more frequently, something that opponent hate with his control and acceleration. He's getting into some very intelligent positions, too.
A lot of the Blues squad is filled with stars for the future that need lots of developing, which is what Pochettino is a specialist in.
However, Chelsea do have the ready-made product right there in Sterling. He can have a big season at Stamford Bridge if his form continues.
Related Topics