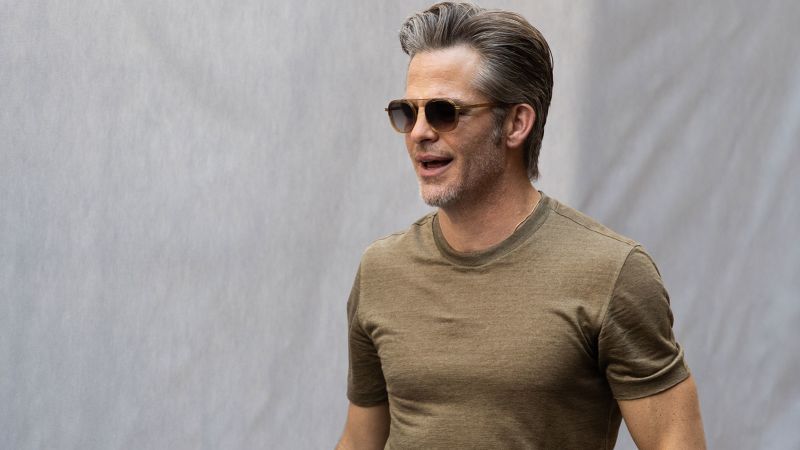 CNN
 — 

Chris Pine – a celebrated actor who has gone viral on numerous recent occasions after photos showcasing his quirky street style continually surface on the internet – is owning his sartorial choices.
After photographs of him wearing a certain pair of short-shorts in Los Angeles last month made a splash yet again, Pine isn't thinking twice about it.
"I don't think there is anything to defend," he told E! News in an interview on Sunday when asked about his barely-there shorts, adding, "It's called short-shorts, isn't it? It's supposed to be short."
The "Star Trek" actor went on to say that "it's a vibe, it's the best vibe," and that he prefers a "Tom Selleck" or "70s surfer vibe" to the kind of longer shorts that anybody in, say, an emo-era band from the early 2000s would wear.
Pine even said he would much rather wear his short-shorts than – gasp – "some sort of capri" pant.
From that cozy kaftan he wore on vacation in 2018 to his personification of the "coastal grandmother" trend in a 2022 look, Pine has become an intrepid social media style icon.
And he promises his sartorial splendor won't end with last month's ivory short-shorts, further admitting on Sunday that he has no plans to stop showing off his gams anytime soon.
"I'll be wearing the short-shorts… I mean, until the legs go," Pine said.
It's a statement that exudes confidence and demands respect, and we're here to give that to him.