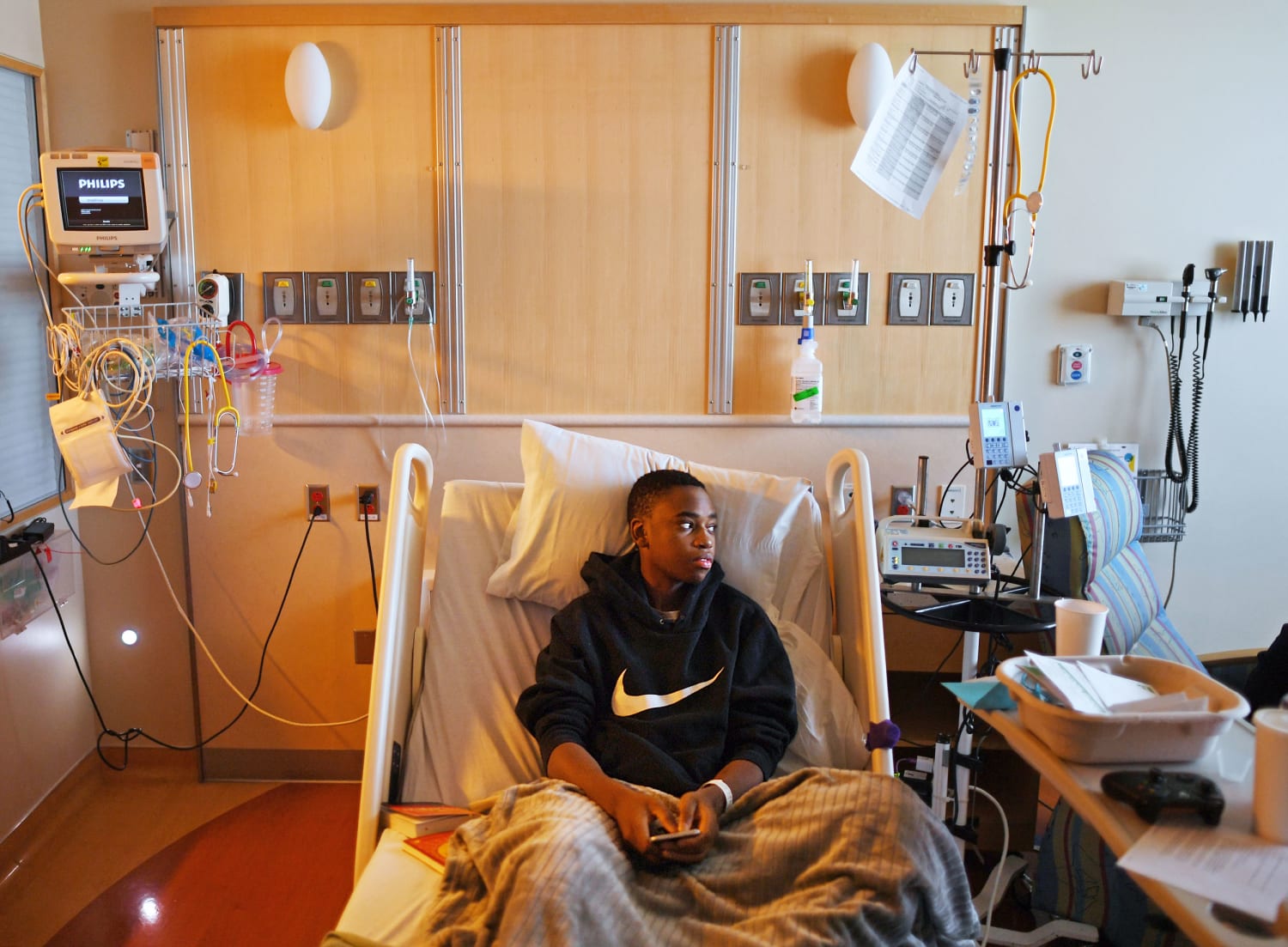 The rate of child and teen cancer deaths in the United States fell 24% between 2001 and 2021, according to a report released Thursday by the Centers for Disease Control and Prevention.
The report looked at death rates for Black, Hispanic and non-Hispanic white youths up to 19 years old. Those three groups comprised 92% of all youth cancer deaths in 2021, the report noted.
Death rates among children of all ages in those groups dropped between 2001 and 2011. But after 2011, only children 9 and younger saw "significant" declines.
All races saw cancer death rates fall 15-17% within the first decade, but only death rates among white children continued to drop significantly after 2011.
The death rate dropped only slightly for Hispanic youths — and increased for Black youths — between 2011 and 2021. By 2021, the report noted, the rate for white youths was 19-20% lower than for their Black and Hispanic peers.
The report uses data from the National Vital Statistics System, which tracks death certificate information from across the U.S. The authors looked specifically at death certificates of patients under 20 years of age who died from the most common forms of cancer in that age group: leukemia, brain cancer and a category of bone cancer called "bone and articular cartilage cancer."
"The overall message is good news," said Sally Curtin, a CDC statistician and the lead author of the report.
Death rates "declined across the board: all the five-year age groups, male, female, and all the race groups," she said.
Pediatric oncologists say the overall decline could be explained by advancements in treatments for certain cancers.
Why are cancer death rates dropping in kids?
Though death rates from childhood cancers continue to drop, diagnoses have been swelling for more than a decade in the U.S. The rate of leukemia diagnoses rose the fastest of all cancers from 1998 to 2018, according to a 2019 study.
Leukemia remains the most common cancer in children, accounting for almost 1 in 3 pediatric cancer diagnoses, according to the American Cancer Society. 
But brain cancer was the most common cause of cancer deaths among youths in 2021, according to the CDC report. Death rates for brain cancer that year were 23% higher than for leukemia, and more than double the rate for bone and articular cartilage cancer. 
Death rates among children and teenagers due to leukemia declined 47% between 2001 and 2021, the CDC found.
Dr. Stephen Skapek, division chief of pediatric hematology and oncology at UT Southwestern Medical Center, said advancements in immunotherapy treatments — which use the body's own immune system to fight cancer — could explain the drop in leukemia deaths, particularly among young children. 
He pointed to one "game-changing" treatment in particular, an immunotherapy called Kymriah from the pharmaceutical company Novartis. To make the treatment, doctors remove some of a patient's white blood cells, then modify them in a lab so they express a protein that attacks the cancer. The cells are then delivered back to the patient's body via an infusion. Kymriah was approved by the Food and Drug Administration in 2017 to treat leukemia in children and young adults. 
"Those types of immunotherapies have been remarkably effective for childhood leukemias," Skapek said. But they haven't had the same impact in teenagers, nor has the scientific community seen the same advancements in treatments for brain or bone and articular cartilage cancers, he added. 
"That could be why the survival rates in older age groups, or in some of the diseases like brain tumors and bone and articular cartilage cancer tumors, haven't improved," he said.
Differing death rates among white, Black and Hispanic children may also be explained, in part, by lack of access to cutting-edge cancer treatments or treatment centers, said Dr. Paolo Boffetta, associate director of population sciences at the Stony Brook Cancer Center. 
"Patients should really go to highly specialized pediatric cancer hospitals," he said. 
But "clearly there is an issue of access to effective treatment in African American children with cancer" compared to white children with the disease, he added.
Skapek said that in his state of Texas, some children live hours away from major medical centers. Kymriah's one-time single treatment can also cost $475,000 without insurance, so it is not affordable for many.
"Trying to better understand those barriers, or what people call 'social determinants of health,' in childhood cancer patients is a really important area of research," he said. 
CORRECTION (Nov. 16, 2023, 10:30 a.m.): An earlier version of this article misstated the name of an agency. It is the Food and Drug Administration, not the Federal Drug Administration.