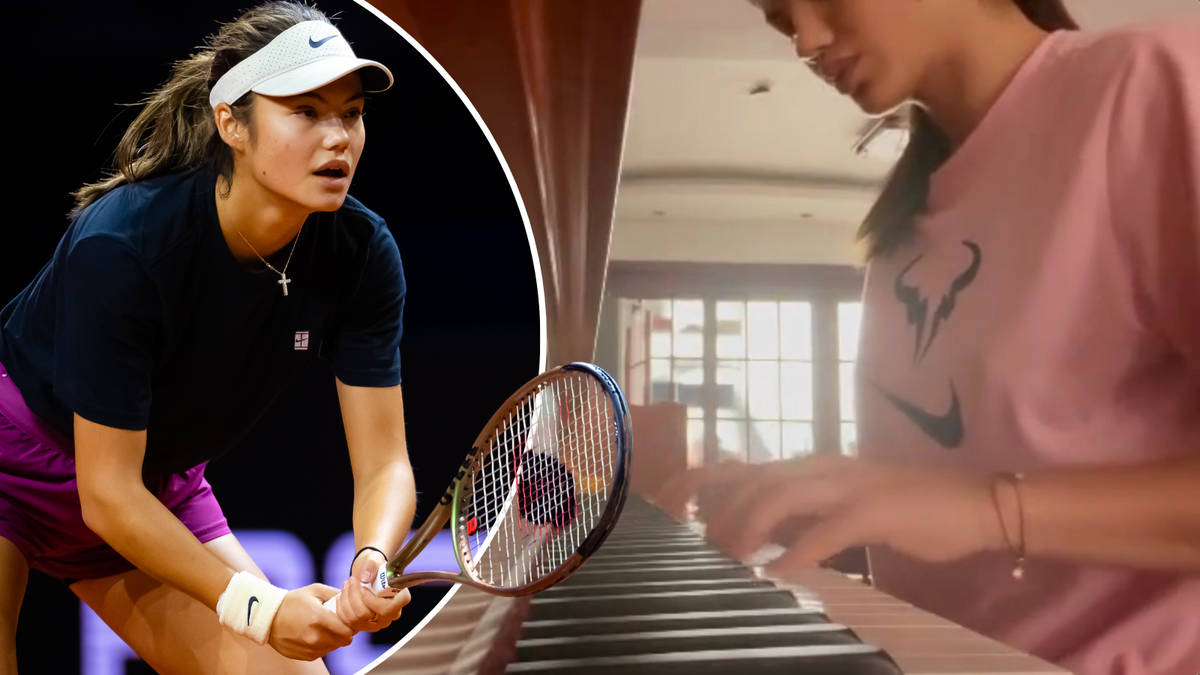 10 November 2023, 10:03 | Updated: 10 November 2023, 14:20
Emma Raducanu plays piano in IG clip
If the tennis doesn't work out… we could have a new multi-faceted pianist on the scene, in the shape of young sports star, Emma Raducanu.
British tennis player and former US Open champion Emma Raducanu is joining the line of athletes – currently headed up by racing drivers Charles Leclerc and Lewis Hamilton – learning to play the piano.
After undergoing three operations in May, including to both of her wrists to help prevent recurring injuries, Raducanu has been taking some time off the court and using that time to gain new skills, including painting.
In a video shared to her Instagram captioned, "Don't try this at home", the 20-year-old sits at the upright piano in her family home, wearing a shirt with fellow tennis star Rafael Nadal's 'Raging Bull' logo.
Playing broken chords in the right hand, Raducanu adds a chordal accompaniment in the left, picking up the tempo of the minimalistic piano piece halfway through, Ludovico Einaudi-style.
Pianist Chloe Flower, who accompanied Cardi B at the Grammys a few years ago, reacted with a series of emojis, adding: "Duet next!"
Read more: Star Formula 1 driver Charles Leclerc taught himself piano, and now composes his own music
A second video in the same post shows Raducanu practising at nighttime. Her grandmother can be heard saying in the background: "Emma, what to do if the neighbour comes to complain?"
It'll be daylight-hours practice only in the Raducanu household from now on, then…
Piano-playing has so many incredible emotional, cognitive, and physical benefits. As this handy infographic shows, it can be a great tool to help enhance your memory, sharpen your concentration and focus, help you cope with stress and anxiety, and even raise your IQ.
"I just really wanted to expand what I do off the court because obviously when you're playing you have little to no time to do anything," Raducanu told press.
"So, it was nice to have some time to learn new skills and do things I'd never done or tried before. At the end of the day, I'm itching to get back on court."
Read more: F1's Lewis Hamilton impresses Lang Lang by playing Adele tune on piano
In July 2022, Raducanu reached a career-high ranking of No.10 by the Women's Tennis Association.
A former British No.1, the young star is also the first-ever tennis player in history to win a Grand Slam tournament after entering it via the qualifiers.
Fans have speculated that she may return to the court in January for the Australian Open. But until then, we look forward to seeing the progress in her practice…