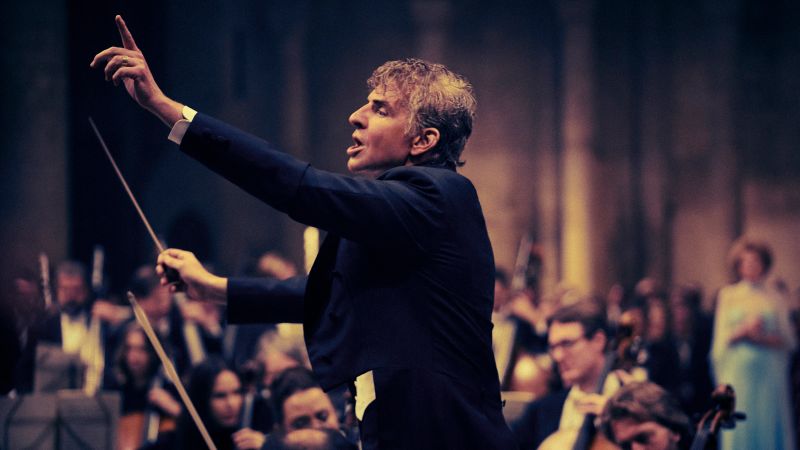 CNN
 — 

Talk about commitment.
Bradley Cooper has revealed more about some of his preparation to play composer Leonard Bernstein in the film, "Maestro."
According to IndieWire, the actor discussed it during a Los Angeles screening for the film that included a conversation moderated by "Hamilton" Tony-winner Lin-Manuel Miranda.
Cooper broke down a scene in which Bernstein famously conducted the 1976 London Symphony Orchestra in Ely Cathedral.
"That scene I was so worried about because we did it live," he said. "That was the London Symphony Orchestra. I was recorded live, I had to conduct them. And I spent six years learning how to conduct six minutes and 21 seconds of music."
Whew. Now that is method acting.
Cooper, who also directed the film and co-wrote the script, said he watched raw footage of Bernstein conducting at the event to replicate it as authentically as possible.
"It was really about dialing exactly what I wanted cinematically and then inviting them into then inhabit that space and trusting that they have all done the work," he said. "Because I think that I knew, I was terrified, absolutely terrified that if I hadn't done the work that I wouldn't be able to enjoy myself in these scenes. And everybody did."
Cooper has faced criticism for the prosthetic nose he wears in the film to portray Bernstein, who was Jewish, despite members of the composer's own family defending the choice.
"Maestro" will have a limited theatrical release on Nov. 22 before it starts streaming on Netflix in December.